We are extremely proud to announce our new garment contract with the Scottish Ambulance Service (SAS).
As of the 1st of December 2021, Meltemi, the Health Care Division of Alsico Laucuba, are excited to enter a 6 year contract with the SAS, providing their staff with functional and professional uniforms. Meltemi won the contract through a tender process through NHS National Procurement. As a project we have thoroughly enjoyed designing the SAS a new, refreshed range of uniforms in their iconic bottle green that showcases the impeccable service they provide as a unit. We have not only moved away from an older uniform aesthetic, but away from outdated fabrics, providing the ambulance staff, paramedics and first responders with innovative, stretch fabrics with cutting edge fibre technology that moves with the physical demands of their job. The SAS have also been enrolled into Meltemi's portal system to allow for an easy bulk ordering experience.
Paul Bassett, Chief Operating Officer of the Scottish Ambulance Service said, "To help our staff deliver the best care to our patients across Scotland, it's extremely important that they have a modern durable uniform that they can work comfortably in. We are delighted to work with Meltemi over the next six years to ensure our uniforms meet the needs of our dedicated staff."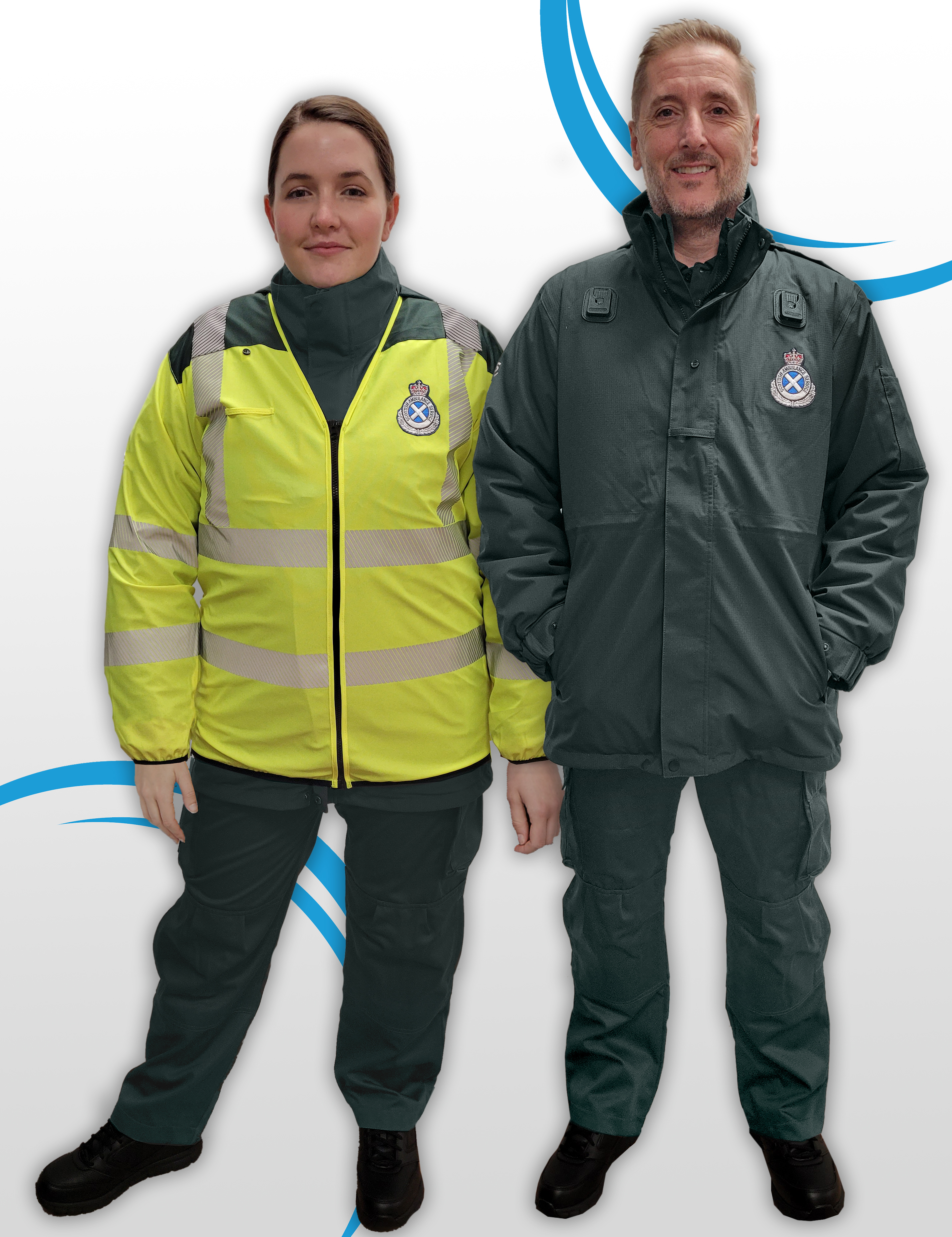 A word from our General Manager Greg Houlston:
"Meltemi are very proud to support such an incredible community of people. These past couple of years the NHS and the Emergency Services across the UK have exemplified an exceptional work ethic and grit. Without their efforts, we would not function as a nation, and we couldn't be more pleased to be partnering with the SAS. We aimed to provide uniforms that not only performed well functionally but also stylish, more fitted uniforms they could wear with pride. We hope the new uniform roll out will put a pep in their step after the tough times of the pandemic." - Greg Houlston, GM Alsico
At Meltemi we are continuing to provide innovative solutions for healthcare uniforms across the UK and internationally. Can we help you too? Get in touch today on 01603 731330 or email us on customersupport@meltemi.co.uk for more information.